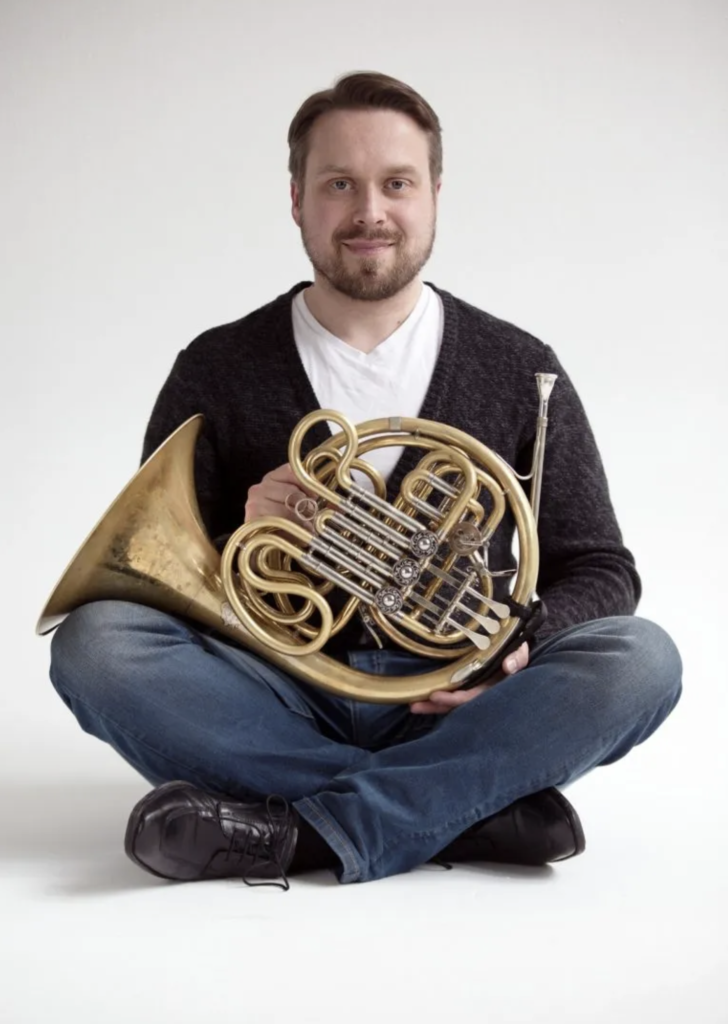 Online workshop: Sunday 20th March 4-5pm "Playing From the Core" led by Tommi Hyytinen
Tommi Hyytinen shares insights into his holistic method for horn playing from his book "Playing from the Core"
About this event
Tommi Hyytinen (b. 1977) is Finnish horn soloist, chamber musician and pedagogue. He is one of the most versatile horn players of his generation. Hyytinen is specialized both in modern music and in period instrument playing.
Hyytinen works at the Finnish Radio Symphony Orchestra as a horn player and at the Sibelius Academy of the University of the Arts Helsinki as a horn and natural horn teacher. He is also a member of the Finnish Baroque Orchestra. He has studied in Sibelius Academy, in Universtät für Musik und Darstellende Kunst Wien and in Universität Mozarteum Salzburg. Hyytinen graduated as Doctor of Music from Sibelius Academy in 2009. The topic of his artistic doctorate was the horn music of the Romantic period. In his doctoral concert series he played the period instruments of the 19th century: natural horn, French horn, German horn and Vienna horn.
Hyytinen is an active chamber musician and has performed in several festivals in Finland and abroad. He is a founding member of Arktinen Hysteria Quintet, The Golden Horns quartet, Helsinki Brass Quartet, period wind quintet Zetes, period brass quintet Raiku and Brass Septet Imperial. Composing and arranging are an important part of his musicianship. Hyytinen is also active in the contemporary music scene and has premiered several pieces for horn, such as the horn concertos by Atso Almila, Tomi Räisänen, Olli Virtaperko, Uljas Pulkkis and Kai Nieminen, and Northlands, Album for horn and strings by Matthew Whittall. Hyytinen has released three critically-acclaimed solo discs. Northlands album in which Hyytinen plays Whittall's Northlands with Finnish Radio Symphony Orchestra and conductor Nils Schweckendiek was chosen as the Album of the Year 2017 by Finnish Broadcasting Company YLE.
Hyytinen has given master classes in Hannover Musikhochscule and in Universität Mozarteum Salzburg. In addition to his work as a musician Hyytinen is also a certified Somatic Pilates instructor. He is specialized in the musicians' use of the body. His horn method "Soiton ydin" was released in 2016 and his method for all musicians "Soiva keho" was released in 2018. Hyytinen's horn method in English "Playing from the Core" was published in 2021.
Playing from the Core is a new method for practicing the French horn.
With an in-depth understanding of the traditions and history of French horn technique, Tommi Hyytinen brings new perspectives to instrumental practice by examining the interaction of mind and body and incorporating these insights into his method. The body is perhaps a musician's primary instrument, and it is important to become intimately acquainted with this instrument. A thorough understanding of the body makes many musical and technical challenges easier to overcome.
Hyytinen also provides comprehensive advice on preparing for a performance and on overcoming stage fright. For instance, understanding the physiology of stress and performance-related nerves helps us better to understand nervousness as a natural state. By employing a range of physical and mental exercises, we learn to control nervous reactions and turn them into something that, rather than hindering, can in fact help and improve our performances. In addition to presenting a wealth of factual information and physical exercises, the book contains many informative illustrations, playing exercises, and an etude exploring different aspects of French horn technique.
Through the presentation of information, exercises and examples, Playing from the Core brings students to a realisation that everyone can improve on the technical and musical challenges they face. Tommi Hyytinen is an experienced professional musician and teacher, and he instructs musicians in the holistic use of the body.The exercises presented in the book form part of his own daily practice routine and teaching material.
"Tommi thus manages to explain and show us the benefit of both body and mental exercises in preparation for musical performance. He shares all his wisdom so generously that I have no doubt that all performing artists, especially brass and wind players as well as singers will profit enormously from reading it."
— RadovanVlatković
To sign up for this free event go to:
https://www.eventbrite.co.uk/e/playing-from-the-core-with-tommi-hyytinen-tickets-276011476757