+ British Horn Society / Committee
Lindsey joined the Halle Orchestra in 1990 as third horn and was subsequently appointed Assistant Principal Horn. She left in 2000 and has since pursued a busy freelance career alongside her teaching.
Lindsey is the Senior Horn Tutor at the Royal Northern College of Music in Manchester. She has been teaching at the RNCM since 1990. A graduate of the RNCM, Lindsey studied with Michael Purton and Derek Taylor.
Lindsey is passionate about promoting the horn. She teaches at Chetham's School of Music and established RNCM Young Horns to encourage local young hornplayers. Keen to bring new aspects to her teaching Lindsey has completed the certificate level in Dalcroze Eurhythmics and is a senior fellow of the Higher Education Academy.
She has given Masterclasses and workshops with the British Horn Society, and through the RNCM in Moscow, St Petersburg, Santiago, Oslo, and Hong Kong.
Lindsey has tutored the Horns at EUYO, NYO, and NYO Inspire in recent years and has been guest tutor at the Prague Hornclass in 2011 and 2015.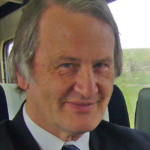 I started in music as a chorister at my local church and then by taking violin and piano lessons. Our family went to all of the Halle Orchestra's concerts in St. George's Hall, Bradford and, at these, I became more and more interested in the horn section. A golfing partner of my uncle's played the flute in the local amateur orchestra (the Keighley and District Orchestral Society which is now called the Airedale Symphony Orchestra although there is only one player left who I can remember from those days). He took me along to rehearsals and I mentioned that I was particularly interested in the horn. He responded that he had one in his attic and that I could borrow it. In fact, I still have it – a Browns piston valve 'peashooter' with three crooks for F, B flat alto and A alto.
At this time the West Riding Education Authority had a large staff of peripatetic teachers – many of whom had previously played in major orchestras. They had no less than three horn players on the staff (the late Wilfred Heaton, the late Don Corkish and Peter Chadwick). The school to which I went (Salts Grammar School) made enquiries and, from the Autumn of 1963, Wilfred Heaton (best known now for his brass band compositions) called in every Thursday to give me lessons. Eventually I began to play in the Keighley Orchestra and also the Yorkshire Youth Orchestra.
In 1966 I went to the Northern School of Music in Manchester where I was taught the horn by Julian Baker and Kenneth Monks. I left in 1970 and spent two spells as a peripatetic teacher – for a short time in Salford and then for four years in Rochdale. I also built up a freelance playing career: extra and deputy work with the Halle, Royal Liverpool Philharmonic, BBC Northern Symphony and Northern Radio Orchestras, Scottish Opera, Scottish Chamber Orchestra, Scottish National Orchestra etc. I was also a founder-member of the Northern Chamber Orchestra and played for the Manchester Camerata plus choral societies and touring productions. 
In 1978 I joined Opera North in Leeds as 4th horn and remained there for 26 years – leaving in 2004.
Since then, I have freelanced, mainly locally, and worked as a peripatetic teacher once more. Now semi-retired, I started to edit 'The Horn Player' in 2004 having been a member of the BHS committee for many years currently as Secretary.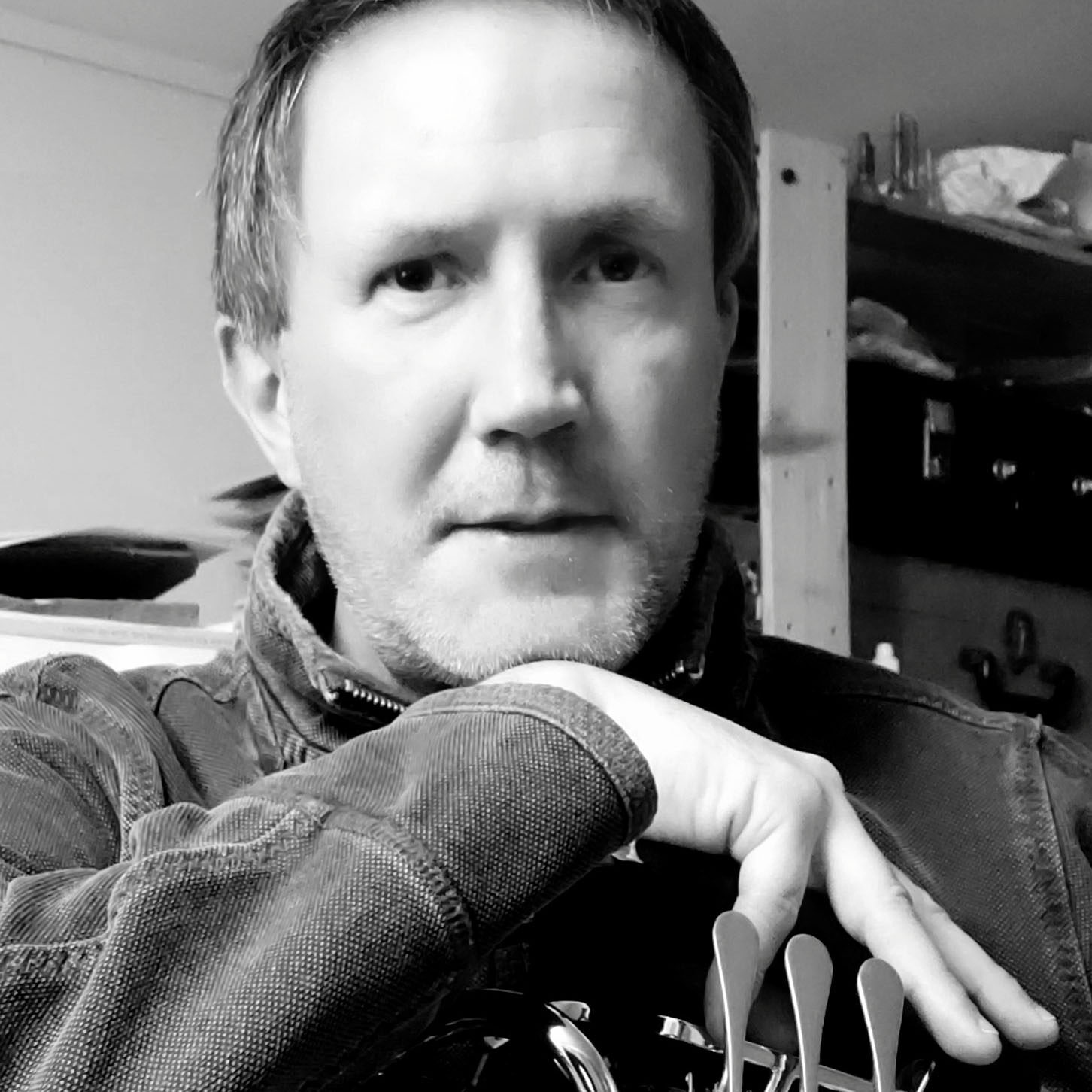 Born in Birmingham, John began playing the horn aged 13 after being inspired when Ifor James visited his school to give a horn demonstration and talk. Initial horn lessons were through Birmingham Music Service where he also was lucky enough to perform in several of the service's ensembles. Prior to music college he moved to study with Pete Dyson.
John Studied music at Colchester Institute with horn tuition from Hew Jenkins. After completing his degree John continued his horn studies through lessons with Hugh Seenan, Julian Baker and Jonathan Lipton.
John now lives in West Sussex and combines freelance horn playing with brass teaching, arranging and publishing. John owns and runs Corniworld Publications which specialises in producing and publishing new arrangements for horn ensembles. As an arranger John has worked with the LSO horns, LSO Discovery, Cyprus Symphony Brass, Hong Kong Philharmonic horns and has produced commissioned works for the British Horn Society. John is very honoured to be collaborating as arranger to two virtual ensembles - Horns United and The Unnamed Online French Horn Project.
I was delighted to take on the role of treasurer for the horn society in 2019.  I am a much better treasurer than a horn player, having only started playing the horn at the age of 62.  One of the best things about playing the horn is the other horn players you meet.  Bob Shaw has been teaching me for several years and has shown remarkable patience and the Northern Horns have been equally kind and patient.  It is nice to be able to pay back their kindness with a skill I excel at.
Originally from Bath, Robert's first horn teacher was Ernest Langley, followed by Allan Mead. He is a Graduate and Fellow of Trinity College of Music, London where he studied with John Burden - former principal horn of the London Symphony Orchestra. Playing experience as a student included a year as principal horn with the Snape Maltings Training Orchestra, working with such luminaries as: Gennadi Rohzdestvensky, Rudolf Schwarz, Elmer Bernstein, Alexander Schneider, George Malcolm and Hugh Maguire.
After gaining a PGCE, Robert became established in Nottingham as a brass teacher and freelance horn player, this included 10 years with the National Festival Orchestra at the Buxton International Gilbert & Sullivan Festival. As a soloist, he has performed a variety of concertos from Bach to Richard Strauss and has also had two concertos written especially for him by Andy Evans and David Machell. He gave their first performances in Nottingham with the Nottingham Symphony Orchestra in 2009 and 2018 respectively. The following year, he gave the first performance of David Machell's Horn Sonata at the Southwell Music Festival, and has been a member of the Southwell Festival Sinfonia since its inception in 2014. 
Robert is a member of the Hough Ensemble (piano and wind), and Music Director of the Nottingham Concert Band, celebrating his 25th anniversary in 2019. He is Nottingham's Local Area Representative for Trinity College London music exams, and Horn Tutor to the Nottingham Youth Orchestra.
Robert joined the British Horn Society in 1980, and often drove to BHS Festivals with a car load of horn students in the good old days before "elfinsafety" and risk assessments.  He organised a horn day in Nottingham in 1997, and, with Stuart Bower and Chris Senior, co-organised the East Midlands Horn Festival in 2007 which commemorated the 50th anniversary of the death of Dennis Brain by commissioning Peter Maxwell Davies to compose Fanfare – Salute to Dennis Brain for Solo Horn and/or Horn Ensemble. He was also involved in the East Midlands Horn Festival of 2011. He has contributed articles and reviews for The Horn Player magazine for many years.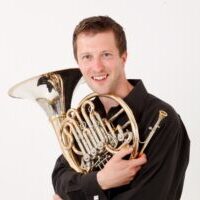 Richard Steggall is a horn player, teacher and writer. He is currently Principal Horn of the National Symphony Orchestra, UK and a brass teacher at Bromley Youth Music Trust.
Richard studied at the Royal College of Music with Julian Baker and Pip Eastop, during which time he started working with many of London's top orchestras. He has played guest principal horn with the Orchestra of the Royal Opera House, Covent Garden, Philharmonia, BBC Concert Orchestra, Royal Ballet Sinfonia, Britten Sinfonia and English National Ballet, as well as further afield with orchestras including RTE National Symphony Orchestra, Dublin.
As a chamber musician, Richard has worked and toured with Fine Arts Brass, Haffner Winds, Galliard Ensemble, Chroma and The Golden Section. An interest in contemporary music has led him to work with the London Sinfonietta, Composers Ensemble, Ballet Rambert and New Music Players, as well as being a member of Lontano for 18 years. As a soloist, Richard has performed concertos with numerous orchestras with repertoire including Mozart and Strauss, as well as first horn in Schumann's Konzertstück for four horns and orchestra. Highlights include performing Mozart Horn Concerto No. 4 with the Bournemouth Symphony Orchestra. Richard has also developed horn and piano recitals for children. He has given two recitals in the Elgar Room at the Royal Albert Hall and is a guest artist for Bach to Baby.
Adventures abroad have allowed Richard to conduct masterclasses in various corners of the globe, including at Northwestern University (Evanston USA), Queensland Conservatorium (Brisbane, Australia), San Jose Academy of the Arts (Costa Rica) and Royal Irish Academy of Music (Dublin, Ireland).
Since leaving college, Richard has always had regular work in the West End. He has deputised in over 20 productions, as well as holding positions in the orchestras of Into the Woods (Donmar), Kiss Me Kate (Victoria Palace), Scrooge (Palladium), Whistle Down the Wind (Palace) and The Producers (Theatre Royal, Drury Lane), before becoming a member of the orchestra of Phantom of the Opera (Her Majesty's) from 2007 to 2020.
Richard has also undertaken extensive studio work for films and TV, and has recorded with such pop stars as Peter Gabriel, Lionel Richie, Moloko, Cilla Black and Dannii Minogue. His most memorable concert was opening "Live8" with Paul McCartney and U2 playing "Sgt. Pepper's Lonely Hearts Club Band" dressed as John Lennon!
Richard is a teacher at Bromley Youth Music Trust where he has helped to develop the very successful Band on the Run scheme, which has started the brass playing journey for hundreds of young people. He has also conceived the Horns on the Run scheme, which involves children learning the French horn from scratch in large and small groups. He has occasionally been known to pick up a baton and, as well as directing the BYMT horn ensemble, he has conducted their Training Band and Senior Band. Among his successes at the other end of the scale, Richard's ex-pupils are currently scholars at the Royal Academy of Music, the Royal College of Music and the Royal Birmingham Conservatoire.
As a writer, Richard is the editor of The Horn Player as well as contributing to other publications, including writing teaching resources for Music Teacher magazine.
Ed Lockwood is a horn player and teacher. He is Fifth Horn of the Bournemouth Symphony and Professor of Horn at the Royal Marines School of Music in Portsmouth.
He studied at the Royal Northern College of Music with Bob Ashworth and Derek Taylor and took hand horn lessons with Becky Goldberg and Roger Montgomery. Whilst at college, he began to work with the major orchestras of the North-West and became a regular freelance player with the Halle Orchestra and BBC Philharmonic. He left the RNCM with a distinction in his Performing Diploma and the College Horn Prize.
On leaving college, he took up a position as Co-Principal horn of the Kwazulu Natal Philharmonic Orchestra in Durban S.Africa. This was a thoroughly enjoyable experience and enabled him to learn a lot of important repertoire before returning to the UK to try and get a job.
On his return, he quickly achieved this goal when he became a member of the Bournemouth Symphony Orchestra. He recently passed the 20 year milestone and still continues to enjoy the work and spending time with his colleagues. Highlights of his time include semi-staged performances of Salome and Elektra by Richard Strauss and the numerous performances at the Royal Albert Hall as part of the Proms Festival.
Whilst remaining a member of the BSO, he has always taken the opportunity to work with other orchestras including the BBC Symphony Orchestra, Orchestra of the Royal Opera House and London Philharmonic Orchestra to name but a few.
In 2015 he became Professor of Horn at the Royal Marines School of Music. This is exceedingly rewarding work, helping to shape young players and take them from a variety of starting points through to professional musicians capable of playing the very hardest repertoire.
When he isn't playing or teaching, Ed enjoys writing for the Horn Magazine, playing golf and making the best coffee that he can.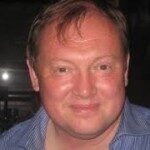 John started out with the intention of becoming a geologist, but music took hold while he was studying at Oxford University. It was after he had transferred to the Music Faculty that one of his tutors looked him in the eye and said, "whenever I read one of your essays, I feel as though I am hearing the history of music from the first horn chair". This was almost certainly fair comment, and since then, nothing much has changed. On leaving university, he attended the Guildhall School of Music where he studied the natural horn with Anthony Halstead, and although he subsequently
spent much of his career teaching, horns were never far from his mind. His editions of horn music have been performed by many of the world's leading players including Barry Tuckwell, Michael Thompson, Eric Ruske, Anthony Halstead, Stephen Stirling, Javier Bonet and Frank Lloyd and his reconstructions of Mozart's incomplete horn concerto movements have been praised for their "polish, authenticity, good scholarship and talent". He is also well known as an arranger: one of his arrangements appears both on the legendary London Horn Sound CD and on a YouTube video performed by the Berlin Philharmonic Orchestra's horn section, while others have been played
world-wide by the Wallace Collection. His arrangements for young players appear on all the main examination syllabuses in the UK, and Cor Values, a book of intermediate studies, taken mainly from the work of nineteenth-century horn playing composers was published in 2020.
As a writer, John has contributed booklet notes for dozens of CDs, and programme notes for hundreds of concerts, as well as articles and reviews for The Horn Player, the Horn Call, the Historic Brass Society Journal and Brass Bulletin. His book, The Early Horn, published by Cambridge University Press, has been described as "a superb book" packed with usefulness. "Rarely can anything have
been written on the early history of the horn that is quite as accessible and flowing". He is a contributor to the Cambridge Encyclopedia of Brass and was a member of its editorial advisory board, and he has written articles for the Cambridge Encyclopedia of Historical Performance in
Music. He is editor-in-chief for Brass for Beginners, a ground-breaking US-based project for teaching brass to primary school children, and he is working on a long-term project to write biographies of as many British horn players working before 1914 as he can find.
In the rest of his life, he now works as an examiner for Trinity College London, and with them has visited venues from Inverness to Penzance, and from Canada to New Zealand. John can be contacted via his website at expertbrass.co.uk.
Barbara joined the BHS committee as a Trustee in 2003, and was Chair from 2017-2021.
A lifelong musician and horn player, Barbara studied with Sydney Coulston at the Royal Manchester College of Music, leading to an enjoyable career as a freelance orchestral player, soloist and teacher. Her orchestral playing included the Royal Liverpool Philharmonic Orchestra, and she has been horn tutor at UcLan, Lancaster University and for Lancashire Music Service. She has a thriving private teaching practice.
In 2009, Barbara founded, and continues to direct, Guild Horns, with whom she performed a newly commissioned work by Timothy Jackson for the guild courts at Preston Guild 2012. Alongside her life as a musician, Barbara is an exhibiting artist.